TUPO plastering machine cement plastering machine concrete machinery for sale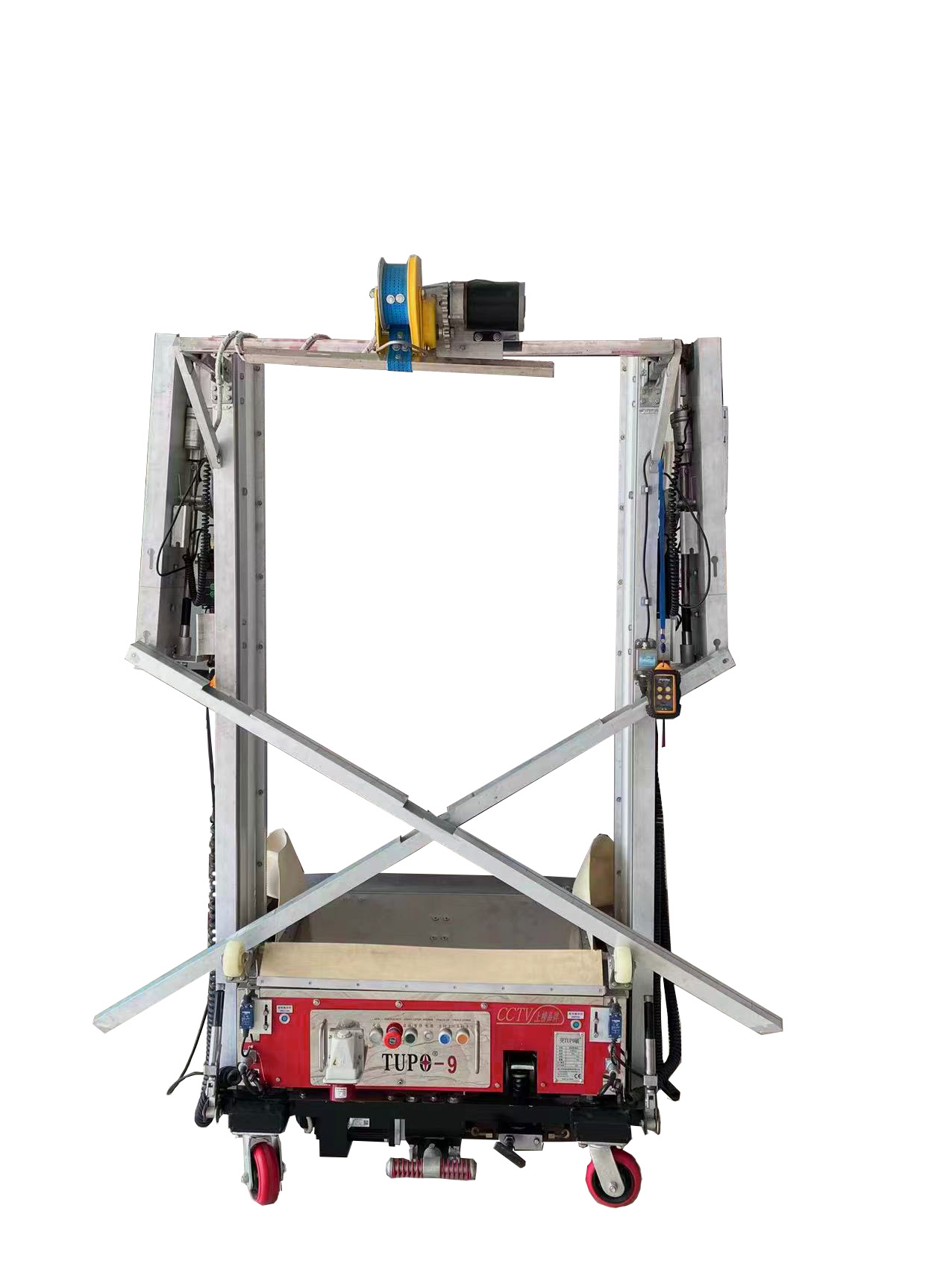 TUPO-9 automatic wall plastering machine is used for indoor painting cement mortar, finished mortar and other indoor painting operations. The quality of construction far exceeds that of manual labor, greatly reducing labor intensity and improving construction efficiency.

Guangdong Breakthrough Robot Engineering Co., Ltd. is the original inventor of the wall plastering machine (also known as the rendering machine). With our machines you can plaster up to 200 square meters of walls per hour (SGS certified). In April 2016, Mr. Wang Jianhu, President of TUPO, won the gold medal at the 44th Geneva International Invention Exhibition in Switzerland, which is an achievement only true inventors have. Our products are 100% original, patented and CE certified. "Rendering machines: we are the best because we invented them. It's that simple".
Our products have also been praised by countless customers